by Joshua F
Over 200 nurses and supporters picketed outside of Ascension Seton Medical Center on W 38th St on April 6. Despite the rain and the chill early in the morning, the large turnout and high energy could be heard far and wide. In the largest demonstration ever of nurses in Texas, National Nurses United (NNU) members carried signs and chanted, focusing on their primary goals of securing a first contract and improving patient ratios, which is the number of patients assigned to one nurse. Current ratios are so poor that it is often impossible for nurses to provide the care they want to give and that we need as patients.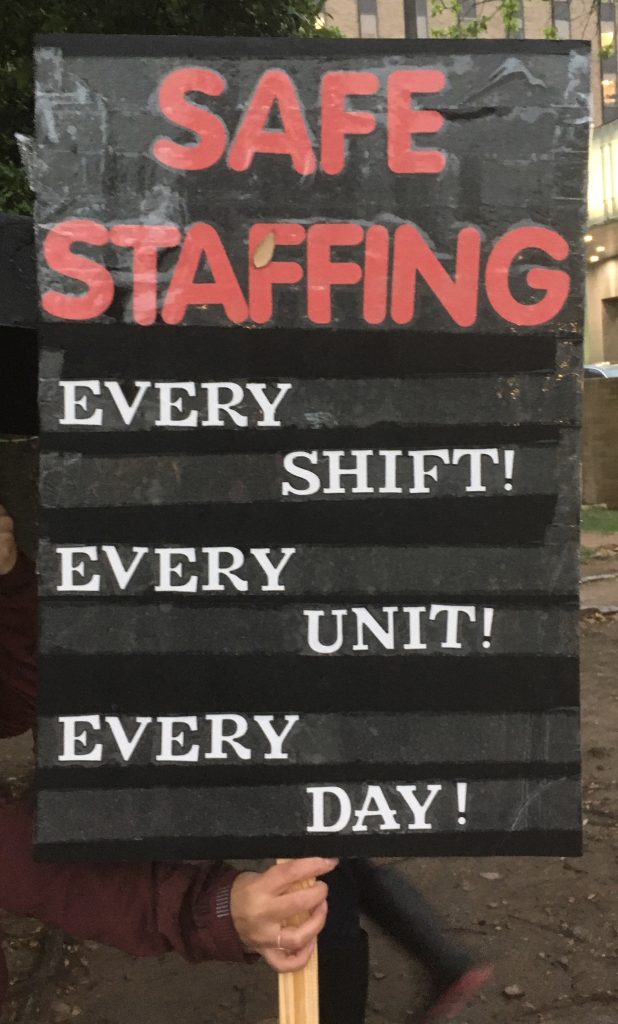 Local nurses along with NNU supporters from around and outside the state, national and regional NNU leaders, and local elected officials spoke to the crowd, ensuring the rank and file know that they have broad support. This was also demonstrated by innumerable passing motorists during the morning rush hour.
Ascension, which has owned Seton Medical Center since 2017, is one of the largest healthcare systems in the country. The top dog of the alleged non-profit "earns" $13 million per year. Ascension also runs an investment company managing over $41 billion, making nurses wonder whether their employer is more interested in its stated goal to provide "holistic care which sustains and improves the health of individuals and communities," or in being an investment bank vulture which brags about cutting labor costs by refusing to fill open positions.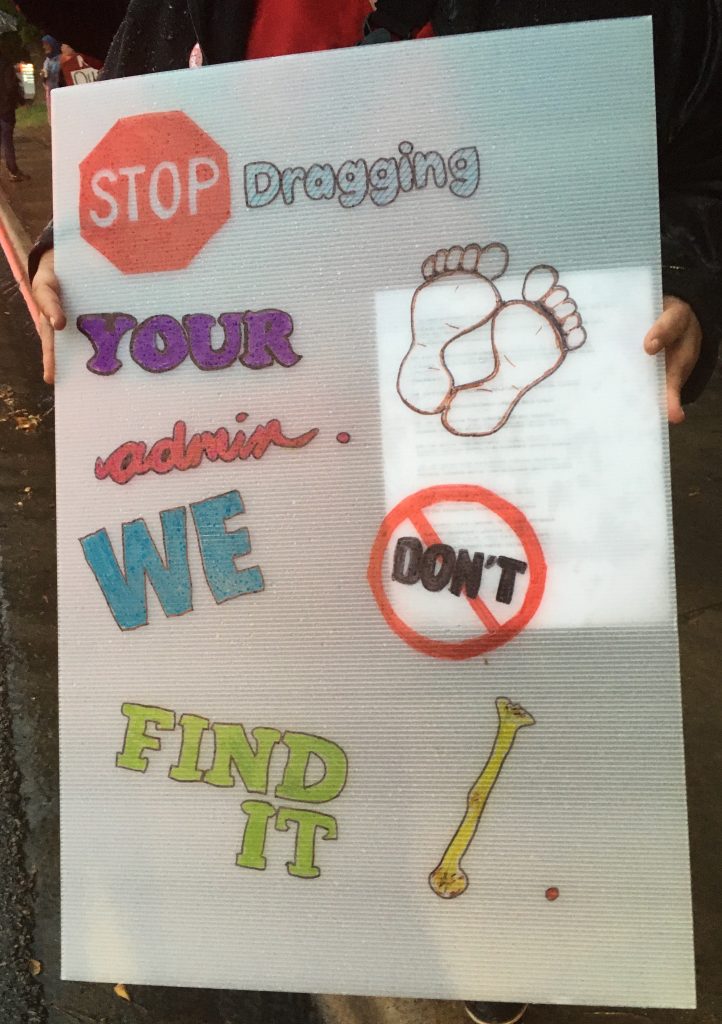 Ascension has been wasting time and dragging out negotiations. The union held the picket to let Ascension know that nurses will not tolerate administration refusing to respond to contract proposals while patients are suffering from staffing shortages. Nurses began signing strike pledges during the picket in preparation for their next steps if Ascension should continue to negotiate in bad faith. Although not an official chant at this event, numerous rank and file nurses shouted, "strike! strike!" between speeches.
Austin DSA fully backs the nurses and their union, NNU. DSA members, including nurses, attended the picket and will be there in force should they strike.