by Carlee A. Baker
While it hardly feels like the end of the summer season in perpetually sunny Austin, Labor Day has come and gone. In celebration of the holiday and the workers that make it happen, Austin DSA hosted a kickback fundraiser featuring live music by four working class acts: Typical Girls, Landline, Good Looks, and Croy and the Boys. Comrades joined together Saturday, September 2 at Sagebrush to rest, recharge, join together, and celebrate labor. It was an evening of bumping tunes, socialist socializing, and recognition of labor power. Amongst our listening to such socialist croonings as "It Seems Like You Can't Just Be Poor Anymore" and "Keep It Light" there exists a moment for reflection on how exactly we wound up with such a holiday. 
Keeping the history of the Labor Day holiday at the forefront of the mind can be a challenge, between the bombardment of advertisements promising slashed price, invitations to barbeques and pool parties (or kickbacks!). Not to mention that the history of the holiday is largely suppressed: the Wikipedia page for the U.S. holiday doesn't mention the pivotal role of Eugene Debs, prominent socialist activist, and has only a brief mention of the Pullman strikes and May Day – now known as International Workers Day.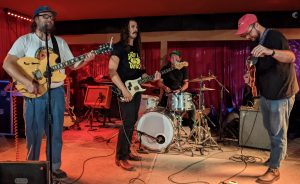 A celebration demands an understanding of what exactly we're celebrating and how we got to where we are. The history of Labor Day in the U.S. is contentious and complicated, which is all the more reason for a closer look. 
Labor Day was created and officially recognized by the federal government under the Cleveland administration in 1894. The decision to establish a federal holiday celebrating American labor came on the heels of violent state suppression of the Pullman Strike, organized by the American Railway Union with the help of Eugene Debs, a key founder of the ARU and one of the most well-known American socialists in history.
Workers in the company town of Pullman, Illinois just outside of Chicago, felt significant economic pain following the Panic of 1893 (sound familiar?). The Pullman Company, a train car manufacturer, slashed wages and laid off workers but didn't reduce workers' rent. Following this decision, accompanied by general discontent from 16-hour workdays and poor living conditions, Pullman Company employees voted to strike in May 1894.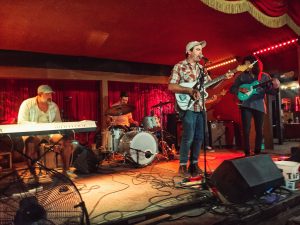 In solidarity with the Pullman Company employees, and given that many of them were represented by the ARU, the union voted to issue a boycott effective June 26, 1894 if concessions weren't made by the company and they refused to submit the wage disputes to arbitration. When this deadline passed, the boycott was launched and ARU members refused to work with any Pullman train cars or any trains with Pullman cars hitched to them. By June 30th, 125,000 workers were on strike across 29 railroads. 
In the midst of the boycott, trains coupled to Pullman cars were not handled or managed. One such train belonged to the U.S. Postal Service. With tensions running high after scabs were hired to replace workers, Debs spoke at a rally in support of the strikes. That rally led to protests and demonstrations, resulting in arson and train derailments. 
At that point, President Cleveland stepped in and issued an injunction against the strike on the grounds that U.S. mail, carried in Pullman cars, was being obstructed. The Army was sent to Illinois to break the strike and arrest Debs. In total, the suppression of the strike in Chicago killed 13 workers.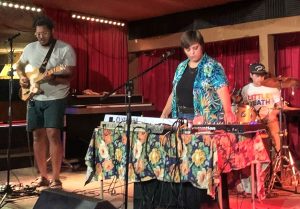 Following his decision to violently suppress the strike, Cleveland was desperate to find a method by which to diffuse some of the anger of the working class. Six days after the violent end of the strike, Congress passed a resolution to recognize the first Monday of September as Labor Day.
This decision was a calculated political move to deny legitimacy to May Day, now known broadly as International Workers Day. May Day is a commemoration of the 1884 Haymarket Massacre, which began as a socialist and anarchist demonstration in support of the 8-hour workday but ended in needless death. Cleveland's decision to recognize a September Labor Day holiday was a deliberate move to avoid the recognition and legitimization of May Day and its underlying socialist sympathies.
Labor history in the U.S. is complex and largely suppressed, unless you know where to look. The rising interest in unions and increasing energy dedicated to organizing, especially among young people, necessitates a stark look back at those who came before us and paved the way to the ground upon which we stand, organize, and dream. Labor Day and International Workers Day both provide ample opportunity for reflection, gratitude, and solidarity. Ideally done while holding a beer and listening to some local tunes.